Questions for Stephen
This year for style with a cause we did a fabric collaboration with a company called Spoonflower. If you've ever been in love with the fabric challenge that is done on "Project Runway", then you have witnessed the genius of Spoonflower. A company that allows anyone to make their own fabric and print on different types of fabric, wallpaper or wrapping paper. We designed a pattern with the words from the butterfly trail from our style with a cause logo. This is what it looks like: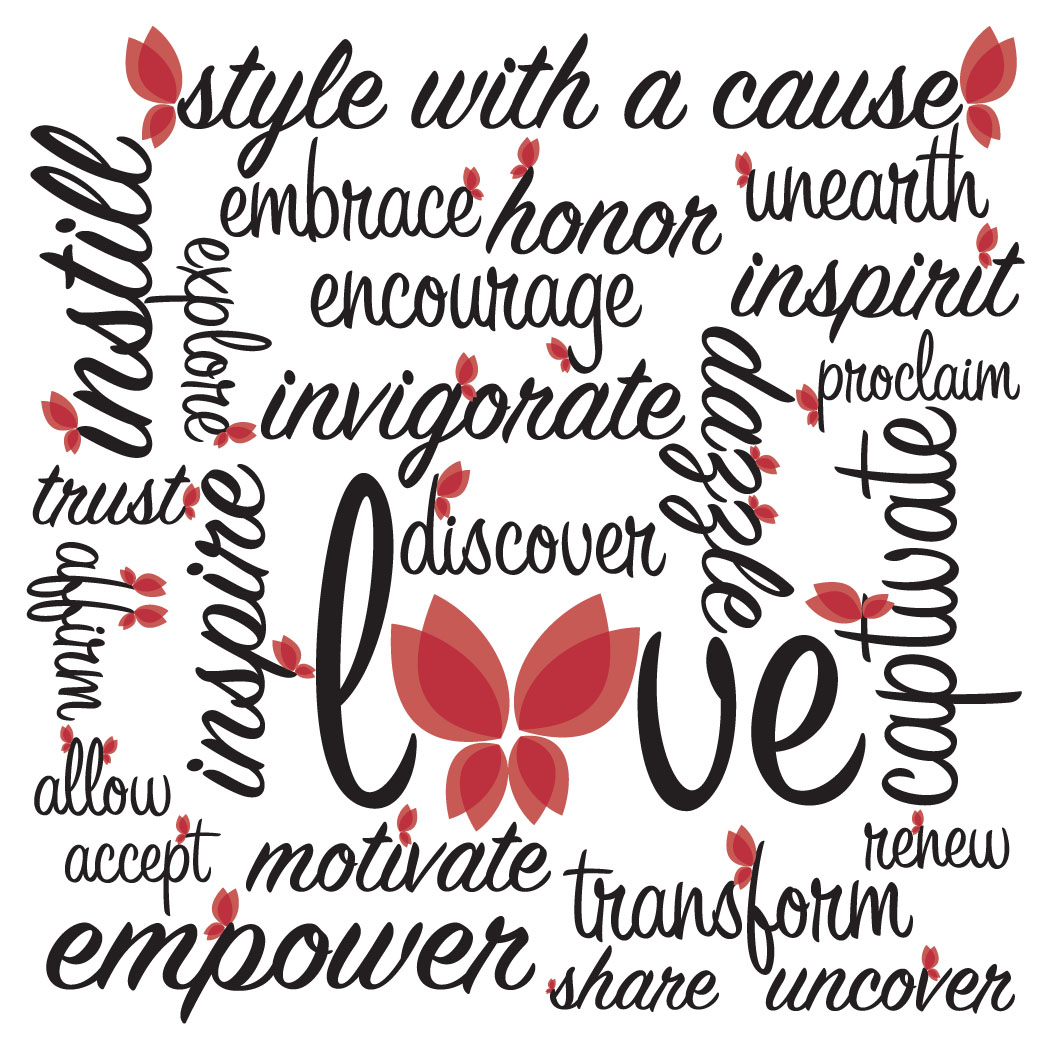 And as we were working with them, we got to see how on fleek the founder of Spoonflower really is. He is a self professed geek, but we see him more as a visionary who wants to make the world better, easier and a lot more colorful. We are so excited to share a glimpse into his mind, and his company and their core values.
What made you start Spoonflower?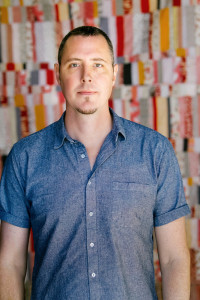 Spoonflower was my wife's idea. Unlike me, she is someone who sews and has always had a passion for fabric. Back in 2007 Kim hatched a plan to make new curtains for our den and she said something along the lines of, "You know what would be cool? If I could design my own fabric." I found it really strange that she couldn't design her own fabric — after all, the Interwebz had already spawned a world where you could customize almost anything, from t-shirts to photo books. But at the time nothing like that existed in the realm of fabric. When my co-founder Gart Davis and I launched Spoonflower, we were both building it for our wives and people like them. We set out to design a service that would expand the range of tools available to creative people who work with fabric.
How did you come up with the name Spoonflower?
Spoonflower was named for the common name of a plant that Kim and I had growing in our backyard, which seemed to fit the idea of a business built around creative personal expression and handmade things. The scientific name is the white arrow arum, but the flower itself is shaped like a spoon.
What did you do before Spoonflower?
Before founding Spoonflower, both Gart and I worked for a company called Lulu.com, which was the first web site to make it free to publish a book on the Internet. As an author, you could upload your book and make it available for sale; when a copy was purchased it was printed on demand. While Lulu.com was (and is) different in many ways from Spoonflower, that basic idea — of empowering creative people to take advantage of a digital manufacturing process — is very similar.
What exciting things are in the pipeline at Spoonflower?
We're very excited about two initiatives at the moment. The first is a push to open our first office in Europe, which will be located in Berlin. The second is a brand new site, called Sprout Patterns, that is getting ready to launch. Sprout Patterns is a collaboration with independent sewing pattern designers and offers a tool that allows you to order customized patterns printed directly onto fabric with the individual pattern pieces pre-printed with Spoonflower designs. It's the first in what we hope will be a series of cool new projects that share fabric printing as a common thread.
I am a pretty unfashionable person, I'm afraid. As a geek, I tend to pick my icons for their intellectual qualities rather than their visual style. Oliver Sacks is one of my intellectual icons. Christopher Hitchens was another. But if I had to pick a style icon to play Spoonflower's co-founder on stage, I'd choose Tim Gunn. He'd be much more plausible in the role than either Gart or me.
Can you tell us some of the celebrities that are wearing Spoonflower creations or using them in their own lines?
We're most excited these days about Raleigh designer (and former Project Runway finalist) Justin LeBlanc, who continues to incorporate Spoonflower fabric into innovative collections. But many up and coming designers have used Spoonflower fabric over the years. We even offer an Emerging Designer Grant that allows individuals to apply for credit toward fabric they can use for projects.
The Spoonflower community inspires me. We hold weekly design contests, each one with a different theme. Watching hundreds of designers from different parts of the world take a single theme and turn it into countless unique interpretations every week is unfailingly inspiring.
What is your mantra/motivational quote you live by?
There's a line in the Bob Dylan song It's Alright, Ma (I'm Only Bleeding) that says, "he not busy being born is busy dying." I think of that often.
What are you hardest on yourself for? What's your negative self-talk that you need to stop?
I'll refrain from over-sharing on this topic, but your question did remind me of one of my favorite SNL skits from the 80's, which had Al Franken playing Stuart Smalley, purveyor of Daily Affirmations. His catchphrase was, "I'm good enough, I'm smart enough, and doggone it, people like me."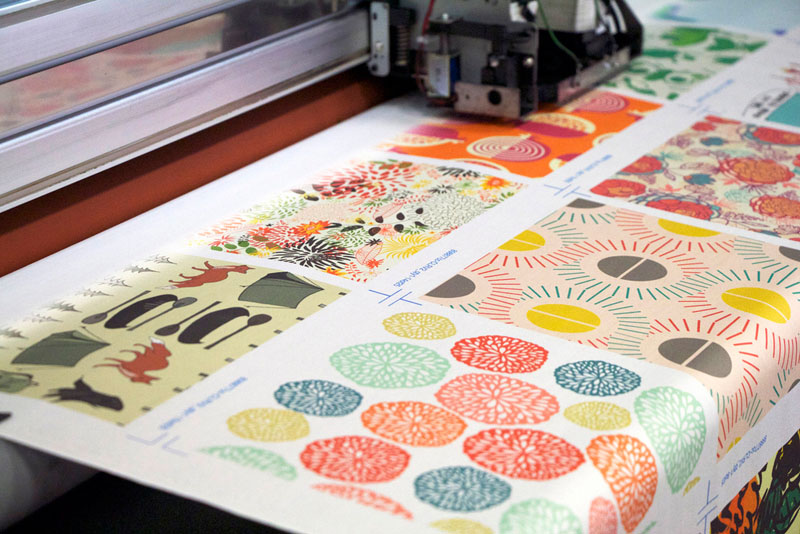 What is your favorite fabrication?
I assume you're referring to favorite fabric designs, and I have many. One of my favorite Spoonflower designers is Valentina Harper, but another example of a favorite fabric (and theme) is this bug fabric by VerryCherry. I have a chair in my office covered with the bug fabric, which I love.
What has been your biggest lesson learned creating Spoonflower?
We've learned many lessons over the last seven years, some of them the hard way! The most important lesson, from a customer-facing standpoint, is that you need to simplify. The failure to simplify is a common problem for startups. Drilling down to just the most essential features and message is, I think, something that is especially hard for technical people. It's hard for anyone, really.
How does Spoonflower empower others?
I think of our business model as a very obvious one, in many ways. The technology needed to print fabric digitally is not something that, practically speaking, most people can afford to keep in their garages. We bought the machines, then designed a web site that allows anyone to use them. It's that simple. As a result of Spoonflower, thousands of talented artists all over the world have gotten a chance to experiment with designing fabric, which is something they might not otherwise have had a chance to do. Because of all those artists and what they've been able to create using Spoonflower, people who love fabric and making things with fabric now have hundreds of thousands of choices — designs they can purchase — that they never had before. It's a virtuous circle.
Who is your dream designer to create a fabric on Spoonflower?
My dream designers are all already on Spoonflower.
The prettiest feature/attribute on a woman?
Her creativity.
At what point did you believe you were a success?
A few years ago I was walking the aisles at Quilt Market, which is an industry event held annually in Houston, and I realized that almost every major fabric house exhibiting there was featuring at least one collection created by someone who had come from the Spoonflower community. It really took my breath away. I realized then that my fondest dreams as an entrepreneur had been realized: Spoonflower had, in fact, changed the world.
What made you want to be part of style with a cause?
Part of the mission of style with a cause is to empower and inspire. Those words mean a lot to us, too.
What is the best advice you've ever received?
My mother used to tell me to smile at people and not to let things get to me. Excellent advice. I often wish she was still here to remind me.
If you want to learn more about Spoonflower or get started creating your own fabric design, click here