It's summer and crazy hot so I prefer to enhance my natural features with a dewy-natural look. I had the wonderful opportunity to have my makeup done at Sephora this week. I made a beauty reservation via Sephora.com and walked in with a specific goal in mind: glowing skin.
I was greeted and checked in for my reservation and waiting for the lovely Samantha in the "Beauty Studio".  I shared my goals of my visit and she asked me questions, such as which features did I want as the focal point or that I wanted to conceal? Throughout the experience, Samantha offered tips and advice on how to achieve a natural glow, and she would check on me if I was comfortable with either the amount of pressure she applied with beauty tools or the way the product was sitting on my face.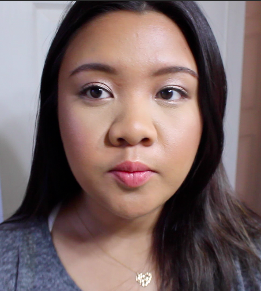 Skin Prep (It's All In The Skin): The biggest secret to glowing skin, according to Samantha, was how you prepped your skin for makeup.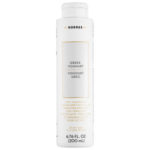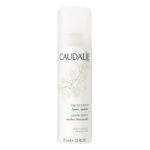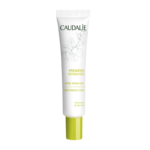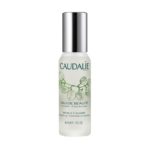 – Korres Greek Yoghurt-A three in one cleansing, toning, and makeup removing emulsion for a clean fresh base. The texture of this product was exactly like yogurt but it was lightweight and made my skin feel refreshed. This is one of Samantha's favorite products that she swears by and it was my favorite product she used.
– Caudalie's Grape Water-A moisturizing mist, Samantha sprayed an even layer onto my face to help retain moisture in the dry spots of my skin.
– Caudalie's Premieres Vendanges Moisturizing Cream applied this to the dry areas of my face since I have combination skin.
– Finishing with Caudalie's Beauty Elixir, my skin was all prepped and ready for my makeup.
Make-up: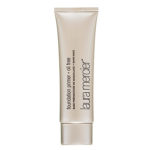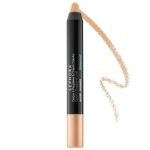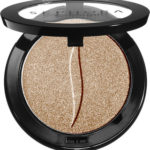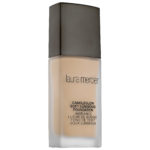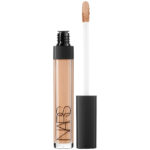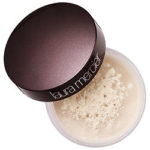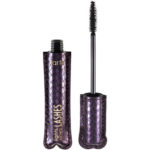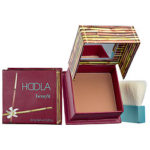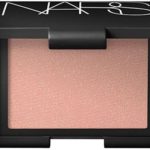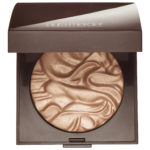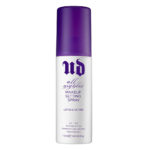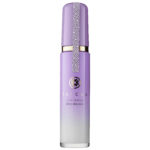 – Samantha suggested Laura Mercier's Foundation Primer – Oil Free, since I had combination skin.
– Next she decided to work on my eyes first (always start with the eyes so you can clean up with foundation) and applied the Sephora Collection Colorful Shadow & Liner in 05 Beige to my lids as a neutral pop of color. She then set it with the Sephora Collection Colorful Eyeshadow in My Teddy Bear to mute down the cream base since the focus was my skin and not my eyes. These two colors together were absolutely gorgeous and would work on any olive or yellow-toned skin.
– Moving on to foundation, Samantha chose Laura Mercier's Candleglow Soft Luminous Foundation and applied it using a Beauty Blender    for a more natural finish. The foundation felt very lightweight and Samantha said this was one of her holy     grail products. Next, Nars's Creamy Radiant Concealer to brighten up my under-eyes and set it using   Laura Mercier's Translucent Loose Setting Powder.
– Tarte's Lights, Camera, Lashes Mascara was the finishing touch to my eyes, after curling my eyelashes of course.
– Using Benefit's Hoola Bronzer, Samantha taught me how to do a light contour for my face. Because I have a round-shaped face, she recommended that I apply bronzer at a sharp angle from the top of my ear towards the corners of my  mouth to slim down my face and used Nars's Blush in Satellite of Love to add some color to my skin.
– Finally, it was time to glow. Using Laura Mercier's Face Illuminator Powder in Indiscretion,  Samantha highlighted the areas where the sun would naturally hit my face. On the cheek bone, tip of my nose, brow bone, etc. This  powder was amazing and made my skin look beautifully highlighted without looking greasy or oily.
– The last two products Samantha used on my face was the Urban Decay All Nighter Long-Lasting Makeup Setting Spray, to set the beautiful work she did, and finished it off with Tatcha's Luminous Dewy Skin Mist (another one of my favorites) on the angles of my face for that last touch of glow.
Overall, Samantha offered me a great experience and everything on my face, except for my under-eye concealer creasing on me, stayed flawless.