Melanie Walker: "I'll organize and color code anything!"
This year, style with a cause had the opportunity to interview one of our sponsors of the dream closet makeover, Melanie Walker of NEAT Method.
'NEAT Method is a lifestyle service committed to providing a more luxurious and smartly appointed living space. We recognize that life gets hectic and maintaining an organized home can become a challenge. NEAT Method will  design a customized solution that is not only effective but sustainable. Expect an honest approach, a sharp eye for detail, and a personal sense of refined style. We believe that once your life is clutter free and well arranged, you will have a new appreciation for the importance of living NEAT.'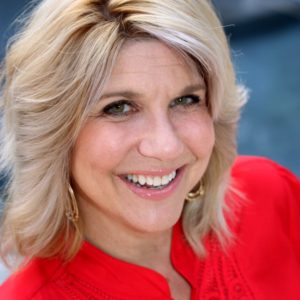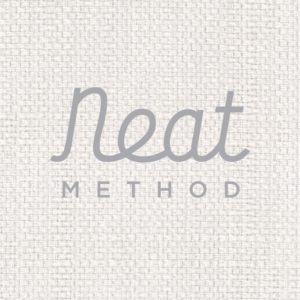 Q: How do you get started as a new client at the Neat Method?
NEAT Method is a full service provider and will handle the organizational process from start to finish. We start with a consultation where we meet to review your space, take measurements, develop a timeline around your schedule for organizing and deliver you an estimate for your NEAT transformation. We can work with movers or an interior designer for all your interior spaces. Whether it's organizing your closet, bathroom, kitchen/pantry, garage, bedroom or moving into a new home.
Q: What are 5 tips that you would give someone if they wanted to start de-cluttering their life? 
Identify and keep only the things you love – whether it's the clothes you feel great in to the utilitarian items you need like a spatula or an ice cream scoop. Don't justify keeping certain items because you are 'saving them for someone' or 'someone gave it to you.' If you don't love it or have too many of them, toss it or donate it.
Find an organization you're passionate about and donate your items. It can make it easier to get rid of items knowing your generosity will help others.
Don't waste money on organizational products… until you identify exactly what you need them for. I cannot tell you the amount of homes that I go into that have those plastic bins that are of all different shapes and sizes. People buy organizational products thinking it will help them get organized. They end up actually making more clutter. Don't buy until you've identified the space you want to organize… purge unwanted items, then take exact measurements for what you need. Part of NEAT Method's services includes implement the perfect organizing solution for your space.
Love to label – Label EVERYTHING. I label the bins in the pantry, folders in your office… label where things go so everything has a home. Especially for kids – it helps with the clean-up game! For toddlers who can't yet read, you can label in pictures. It teaches them to be organized and will make your life easier in the long run.
Realize that once you start de-cluttering, it's very liberating and energizing. Once you start, you will want to keep going. Purging loosens your grip on material possessions. Ultimately, you will enjoy the items you have more – and as a bonus, there will be less to clean and organize.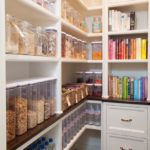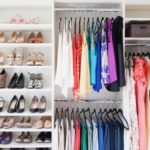 Q: What would be your dream project to work on?
A: I get super excited about a closet transformation! I love helping my clients save time getting ready in the morning and ultimately saving money once they realize what they own. NEAT turns your closet into your own personal boutique you can shop for your clothes, shoes and accessories. What I hear is once my clients start making decisions on their clutter, they start living differently. People become much more deliberate with their decisions, their purchases, and what they do with their time. Once you get NEAT, it changes your whole life. Letting go is freedom – it creates space for what matters most.
Q: What is one of your favorite projects that you have ever done?
A: We organized and decluttered an entire house!  It started with the busy, working mom wanting to organize her closet because she was overwhelmed with her clutter. She actually felt like her whole life was out of control (this is really common…. stuff creates stress). Her husband popped in to ask what was going on. He then jumped in on the process decluttering his own clothing. It ended up being a cool display of teamwork within their marriage and they started working on their entire house together. It took several days to complete because they just kept wanting NEAT to come back – which we loved!  For most clients, you don't actually have to be home for NEAT Method to come work magic on your space. NEAT is a full service, luxury business. We cater to your needs.
Q: How do people get in contact with you to hire you for your organizing services?
A: You can reach me at Melanie@neatmethod.com or by phone at 702-563-7728. www.neatmethod.com  For projects and inspiration, follow our Instagram & Facebook  &  Pinterest .
If you have items that you would like to donate, remember that we are gathering donations for Project 150!