Chef Mayra-the most amazing vegan chef in Vegas treated a lucky group of people to a private dinner through last year's SWAC event. If you've never had the opportunity to meet her, you are missing out! The words that come to mind when thinking of her are; Woo Woo, feisty, passionate, talented, fiery, flavorful, compassionate and full of positive energy and fun. Chef Mayra is all about vibration- raising it through food and maintaining it through the enjoyment of good, healthy fruits and vegatables. Many meat lovers never even realize that they are eating vegan because her food rivals some of the best meat friendly meals. Here is what she had to say about her food and style of cooking:
"I did not start off as a vegan chef. Once I began to do research about food, where it comes from, and how it is processed, I switched over to only preparing vegan meals. I give people information on the preservatives in food so they know what they are consuming. Veganism isn't just about food–It is all about animal cruelty and humanity. When I am cooking, doing what I do, I think about that while putting it all together. I believe in just respecting and loving one another."
"Thank about how your chef is when they are preparing your meal.  What they feel and how they are acting is the energy that goes into your food."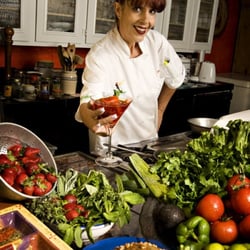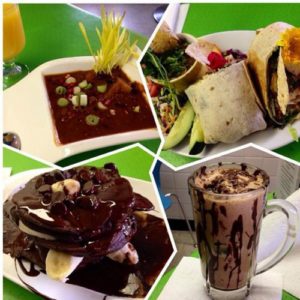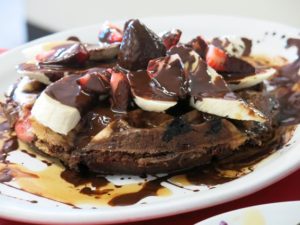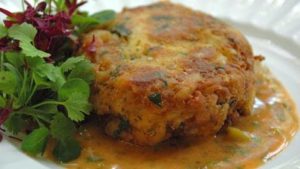 Her LOVE menu has our mouths watering…..
Love is in the Air
Chef Mayra Signature Cuban Inspired Pastry Puff
*With garlicky vegan cheddar sauce
 Say Yes to Love
Romantic Mango- Green & Veggie Salad with Raspberry-Orange Vinaigrette
Leek-Potato Bisque with Brown Butter Croutons
 Dinner With Friends
Linguini con Amor, Garlic White Wine Vegan Chicken with Deglaze Creminis
*Served with a creamy Volute Sauce
 Nothing is Sweeter Than you
Delicious Warm Molten Cake with Warm Ganache
Hungry yet???
To add to the love of community, local farms had a hand in donating food for this dinner; Angel's Produce Farm, Benzler Farms, Bloomin' Desert Herb Farm, Don Burkett Farms, G&S Farms, and Herbs by Diane. We want to give a special thanks to Carrie Hogan at Fresh52 Farmer's Market for helping this come to fruition. Fresh52 has three locations in the valley. The addresses and operation hours are:
Fresh52
Tivoli Village 
440 S Rampart Blvd, Las Vegas, 89145
SATURDAYS 9am-2pm
Fresh52
Inspirada
2000 Via Firenze, Henderson, 89044
SATURDAYS 9am-1pm
Fresh52
9480 S Eastern ave, Las Vegas, 89123
SUNDAYS 8:30am-1pm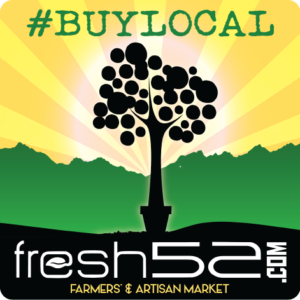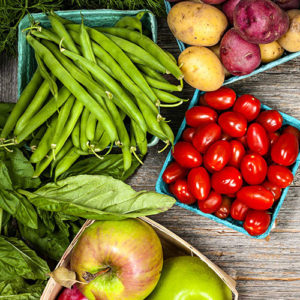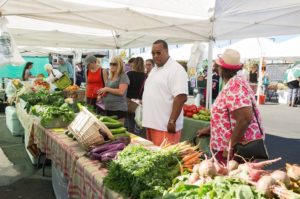 Interested in hiring Chef Mayra for your next private dinner or event?  www.chefmayra.com
Thank you so much to all the farmers, Carrie and  Chef Mayra for helping us empower and inspire women through fashion and beauty by supporting style with a cause!