One of the EXCITING things that was auctioned off at style with a cause this September was a shopping party of personalized jewelry from Heather B. Moore. We think she's an incredible woman who is helping the empowering women movement.
Heather B. Moore's jewelry first began when she stamped her sister's words "I said to my sister and she said to me, 'Come, let's play laughter together.'" on a silver plaque that she carries with her everywhere. When Heather had her fourth child, she stamped her children's names on some scrap silver and framed each one using bits of gold to create charms for a necklace. While wearing that necklace, Heather attended her last enamel trade show in 2004. She was selling her enamel designs; however, everyone was interested in her personalized necklace she was wearing. This was the challenge that Heather found that she needed in her life. A quote from her website:
"Today that very first charm necklace has turned into a vast collection of personalized charms, chains, earrings, bracelets, rings, cufflinks, belt buckles, key chains and money clips. These can all be personalized in the most unique way to showcase what you cherish, be it a person, date, location, milestone or inspiration."
Each and every single piece is specially customized because Heather millers her own stamps in her studio in Cleveland, Ohio and she uses a free-hand stamping technique so no pieces are exactly alike.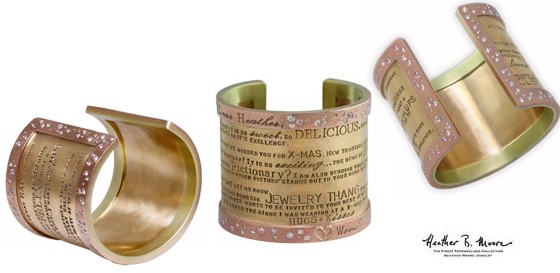 MJ Christensen will be hosting a personalized party for the winning hostess and up to 19 friends and family . Each attendee will create e a personalized box of their treasures from the most special people in their lives. And all of these memories can be made into a keepsake that you wear every day as a reminder of all the love and wonder each one of us hold near and dear.
Thank you to Cliff and Darlene Miller for always helping the community and providing this very special experience for style with a cause! Check out Heather B. Moore at MJ Christensen in Boca Park at 8980 W. Charleston Blvd Las Vegas, NV 89117. 702-952-2300 www.mjchristensen.com.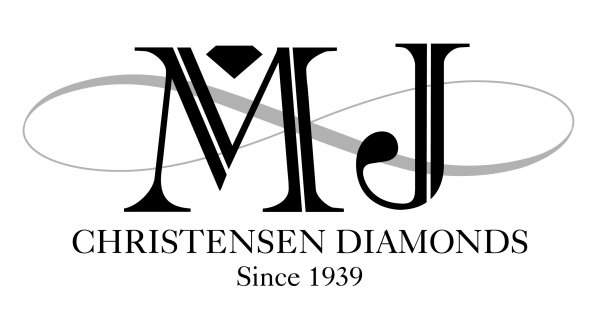 We're so excited that we were able to offer this experience to you all and can't wait! So let's get personal 😉
Stay tuned for a follow up post of the special event with pictures of some attendee's keepsake boxes! It will be so special!