"This is couture's fever dream and the waking art obsession of Jennifer Henry."
– Erin Ryan, Las Vegas Weekly
"Best of Vegas 2015 – Best Fashion Renegade"
Flockflockflock art garment creator, Jennifer Henry began crafting wearable tape, paper and cellophane dresses on a whim in November 2009. Since then her other-worldly creations have been showcased at Mercedes Benz New York Fashion Week A/W 2014, Nolcha Fashion Week S/S 2013 (New York), LA Fashion Week 2012(Los Angeles, California), SXSW 2013 (Austin, Texas). In April 2013 she performed a 30-day artist in residence with The Cosmopolitan of Las Vegas and Art Production Fund NY P3Studio program. In May 2013 she was selected by the LACMA (Los Angeles County Museum of Art) Costume Council to give a solo artist talk/exhibition in Los Angeles, California. Born in Philadelphia Jennifer has been a resident of Las Vegas since age 8 and is a graduate of the University of Nevada Las Vegas with a Bachelor's Degree in English.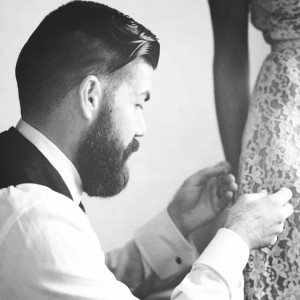 Casanova is the first Puerto Rican designer ever on Project Runway, and with barely four months of exposure to the English language, he showed up for casting determined to impress the judges.
Before he became a fashion designer, while living in his native Puerto Rico, in worked as a personal shopper, stylist, image consultant and even red carpet television host. Casanova looks at fashion as a form of communication, not just a form of vanity so its no wonder he views some of his designs as works of art, such as the "naked dress" he created.
Since Project Runway, Casanova has kept himself busy. He can be seen on "Good Morning Miami" as a fashion commentator, speaking with students from NYC's renowned Fashion Institute of Technology and as a spokesperson for Microsoft and their new computer "HP TouchSmart PC."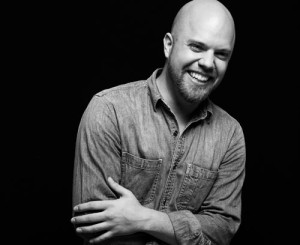 Joshua Christensen, from season 9 of Project Runway has come a long way from his hometown, Snohomish, WA. After graduating top of his class at FIDM in fashion design, Joshua was selected as a designer for Project Runway where he proved a lovable guy and talented designers, as the other designers voted him back halfway through the season.
After the show Joshua continued his education and graduated from the masters program at FIDM in Los Angeles. Afterwards he was offered a menswear design position for Guess Inc. Joshua left Guess to work for himself and has since worked with many incredible clients including musicians, actors and athletes.
Joshua works from his studio in Los Angeles, CA taking clients and providing amazing design and tailoring for both men and women. Creating a private collection every season, Joshua takes his fashion around the country showing at fashion weeks anywhere from LA to NY or Texas to Portland.
Joshua's goal to grow the LA market and pull fashion forward using local production and manufacturing is on track as he is working to create a new line of trendy, fun, and life-worthy clothing set to come out next year.
SS16 Collection:
Joshua's Spring Summer collection, entitled "Sneak Attack" is inspired by his mother who made everyday beautiful despite the routines and trials of life. Joshua and his many siblings would sneak up on their mother and kiss her on the cheek when she wasn't expecting it. This collection shows the beauty and life of colors against the complex graphic prints in black and white.
Ilian Angulo
Ilian Angulo spent her childhood growing up in fabulous Las Vegas. At a young age, she started sketching clothes and instantly found her passion. At the age of 14, she began learning how to sew at Southwest Career and Technical Academy, where she currently majors in Fashion Design. In the Spring of 2015, Ilian became JLLV's Fashion Forward first place winner. Her designs are inspired by her city-lifestyle, love of jazz music, and the powerful women she is surrounded by. This high school senior hopes to attend a prestigious fashion design school and pursue a career in the fashion field.
Christina Rudigier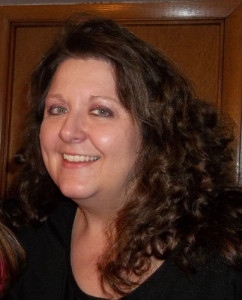 Christina Rudigier's rolodex is enviable. With Bruno Mars, Lana Del Ray, Celine Dion, Elton John, Prince, Santana, Donny & Marie, Megadeth, Gloria Estefan as your clients, yours would be too.
Spending 25 years in Las Vegas , she has done a bit of everything in design and wardrobe. She covers the gamut; from Cirque Du Soliel to Miss America Pageants, USA and Universe. She is currently working with Human Nature and costumer for master magicians Penn&Teller.
When Christina's not designing her next masterpiece, she's traveling and spending time with friends.